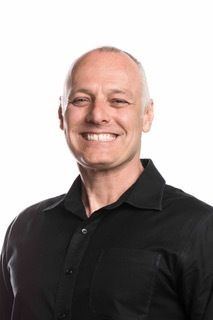 Pastor Sean Morton is married to his wife Tracey and they have two grown children. He has pastored for 20 years in multiple roles, reaching thousands of people over his career. He holds a Diploma in Theology from what is now called Summit Pacific College in Abbotsford, B.C. He also has a Bachelor of Arts degree in music from U.B.C. and was a licensed realtor in Edmonton, AB. As a young person Sean turned to music as an outlet for some of life's challenges. He found passion and comfort in playing music and performing. This was foundational to his character, and led to dedicating his entire life to mentoring people musically and spiritually.
Sean and Tracey are thrilled to be moving to Sudbury. They found the city and surrounding area to be very appealing and the people down to earth and friendly. Pastor Sean is keen to lead All Nations Church, and excited to meet the congregants and everyone who makes this wonderful "church on the hill" what it is!
Interim Executive Director and Elder

Ian is an seasoned business leader with decades of experience in organizational leadership. While serving as an elder, he also volunteers as the executive director, using his knowledge to further the mission of All Nations Church
Volunteer Coordinator and Office Assistant
Lynn first attended ANC on March 5, 2017 and absolutely fell in love with the church and the people. She is heavily involved with a variety of initiatives at the church and serves as our volunteer coordinator and office assistant. In her spare time she loves to read and her absolute most favourite season is fall!!
Communications and Youth Ministry Director

Brandon has recently taken on the role of Children/Youth ministry director and hopes to be a positive influence on the next generation. Brandon is a business student at Laurentian University and with this education is well positioned to fulfill his goal of bringing people to Christ through emerging technologies and social media!
Shawn has been a professional in the music and creative arts world for over 45 years. He owned a recording studio for 20 years while serving with All Nations Church. He has been the Music and Creative Arts director for over 15 years. His passion has become a fervent desire to pass the knowledge gleaned from these experiences on to young and eager people who have a desire to excel in the world of church media production and live presentation.
Luc Boileau has been working with ANC since 2002 in various capacities, most recently as our specialty pastor. Luc brings a wide breadth of experience, which informs his work now. Luc is married to his wonderful wife and has many children and grandchildren.