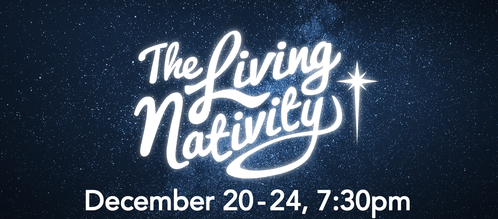 We're excited to once again be running The Living Nativity this year! Even in the time of COVID-19 we are dedicated to sharing the story of Jesus Christ with the city of Sudbury, in a safe way.
This year there are many important changes:
1. We will be having the event on the grounds of All Nations Church.
2. All attendees must stay in their vehicle for the duration of the presentation.
3. The presentation will be live on giant projector screens with audio streamed through a local radio channel.
4. It will be first come, first served, with the venue opening at 6:30pm.